Competition time! We are giving away three free places at our upcoming webinar to support the new book Acceptance and Commitment Coaching: Distinctive Features.
We are really proud of our new book, and hope that it can become a valuable resource for coaches who want to add some new elements around acceptance and mindfulness to their practice. So, we're running webinar on July 5th for anyone who wants to learn a bit more about what ACC is and how to use it…
What we love about Acceptance and Commitment Coaching is that its primary focus is on what it is that makes life rich, fun, and meaningful. And, at best, the work of coaching itself is something that brings those of us who do it moments of genuine fulfilment and meaning.
So, here is our question to you: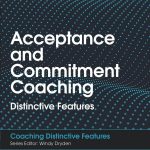 Tell us about a meaningful coaching moment you have had (without breaking confidentiality!)? A moment when you really felt connected with your purpose as a coach?
Post your entries on Twitter using the hashtag #meaningfulmoments
The most creative / interesting / fun stories (i.e. the one that we like most) will win a free place on our webinar!
Winners will be announced on Friday 21st June!