Books & Resources. What I've done & how I can help.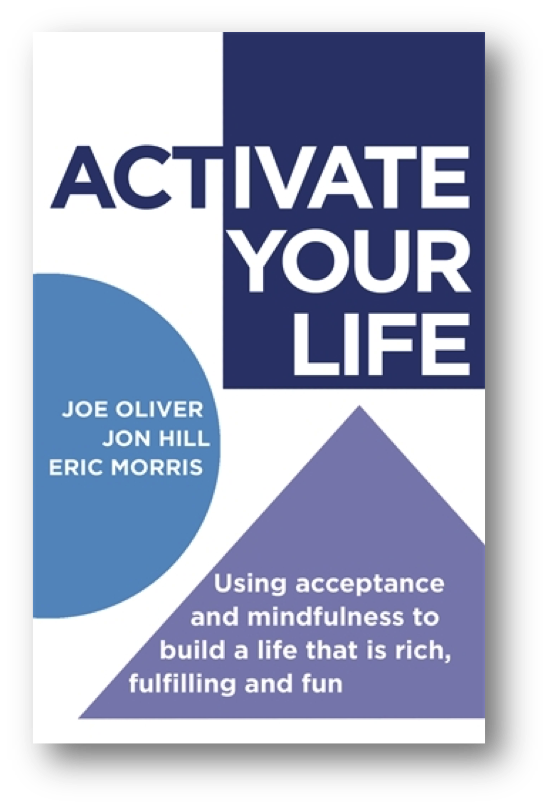 In 2015 I co-wrote the book ACTivate Your Life alongside two good friends and colleagues Joe Oliver, and Eric Morris. The aim was to write something that would clearly introduce the concepts of acceptance and mindfulness to people who had never come across them before, and might want to use them in their own lives.
It has since gone on to sell over 4000 copies all over the world, as far afield as Kenya, Lebanon, Singapore and South Africa.
ACTivate Your Life will reconnect you with yourself by showing how the techniques of ACT can be used to set meaningful goals and give your life some direction. It includes:
A clear introduction to the ACT approach
Real life scenarios to make the examples come alive
Workbook activities for clinicians and clients
"The human mind does not come with an owner's manual, but this book covers much of what you need to know. It shows how just three critical skills can be cultivated and used that will make a profound difference in your life -addressing problems like depression, anxiety, anger and low self-esteem. Simple and clear, it gives you the tools to move forward, now."
– Prof. Steven C. Hayes, co-developer of Acceptance and Commitment Therapy (ACT) and author of Get Out of Your Mind and Into Your Life
Acceptance and Commitment Coaching: Distinctive Features
My ACTivate Your Life co-author Joe Oliver and I have teamed up again on a new book. The latest in the Distinctive Features by Routledge, it is a theoretical and practical guide to Acceptance and Commitment Coaching.
Previously used almost exclusively in mental health settings, Acceptance and Commitment Therapy (ACT) is a powerful, evidence-based, deeply humane approach to behaviour change. More and more it is being incorporated into coaches' practice around the world. We aim to create the definitive resource for coaches who want transform the way they work through mindfulness and acceptance.